Hello, I am Shanzi, and welcome to Aim-Holes. This page is dedicated to all the twonks out there who see the word 'role-play' and think it means sex. Well their wrong. You will see what I mean when you click on the names below. Special thanks goes out to MassassiC and She~Wolf for their help. Please feel free to email any Aim-Hole transcripts you have and I will add them to my page.
Click on the graphic below to enter...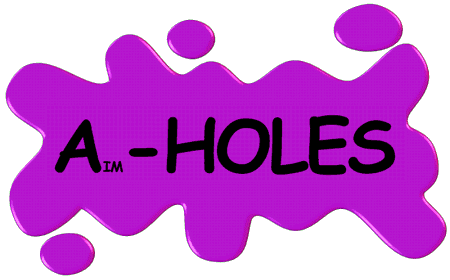 What makes a Gold Star Aim Hole, you ask? Well, let me tell you. It is when a previous Aim-Hole has messaged She~Wolf, Massassi or myself more than once. Enjoy!!
Click the link below to enter...